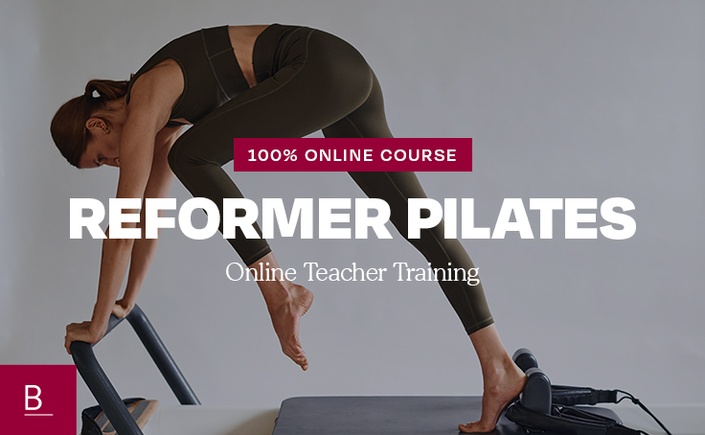 Reformer Pilates Teacher Training
Learn to become an exceptional reformer Pilates teacher with Barre Body.
Enroll in Course
Please note a Reformer Machine is required for this course.

As Australia's leading barre & Pilates company, we have developed the best and most comprehensive Pilates Reformer training program. We've put the same love, care and wealth of knowledge & skills into our online training as we have in our in-person trainings.
SIGNATURE FLOW
You'll learn our signature Reformer Pilates style in this intensive online course. The Barre Body style is dynamic, creative and fluid and we've applied this to Pilates Reformer in our in-depth professional training.

BE EXCEPTIONAL
We believe in giving you all the tools to be an exceptional teacher. Our training gives you everything you need (class planning, repertoire, creativity, flow, balance, anatomy, clever sequencing and more!) to truly feel confident teaching Pilates Reformer.
START NOW
Choose your start date and take the course at your own pace. Work through the modules in your own time - six months of access guaranteed so you won't be rushed. We will also post you a physical manual with over 170 pages of repertoire and magic.
DIVE DEEP
Our Pilates Reformer training is not a crash course. You'll be guided through hours of comprehensive content including videos of every exercise, practice teaching and review, to ensure that you graduate fully equipped to teach exceptional classes.
SUPPORT
We're here to guide you every step of the way. From our dedicated master trainers who are available around the clock to answer your questions (and weekly webinars for extra love), through to our active community of trainees who will become your study partners as you embark on this next phase of your career, we've got your back.
Your Instructor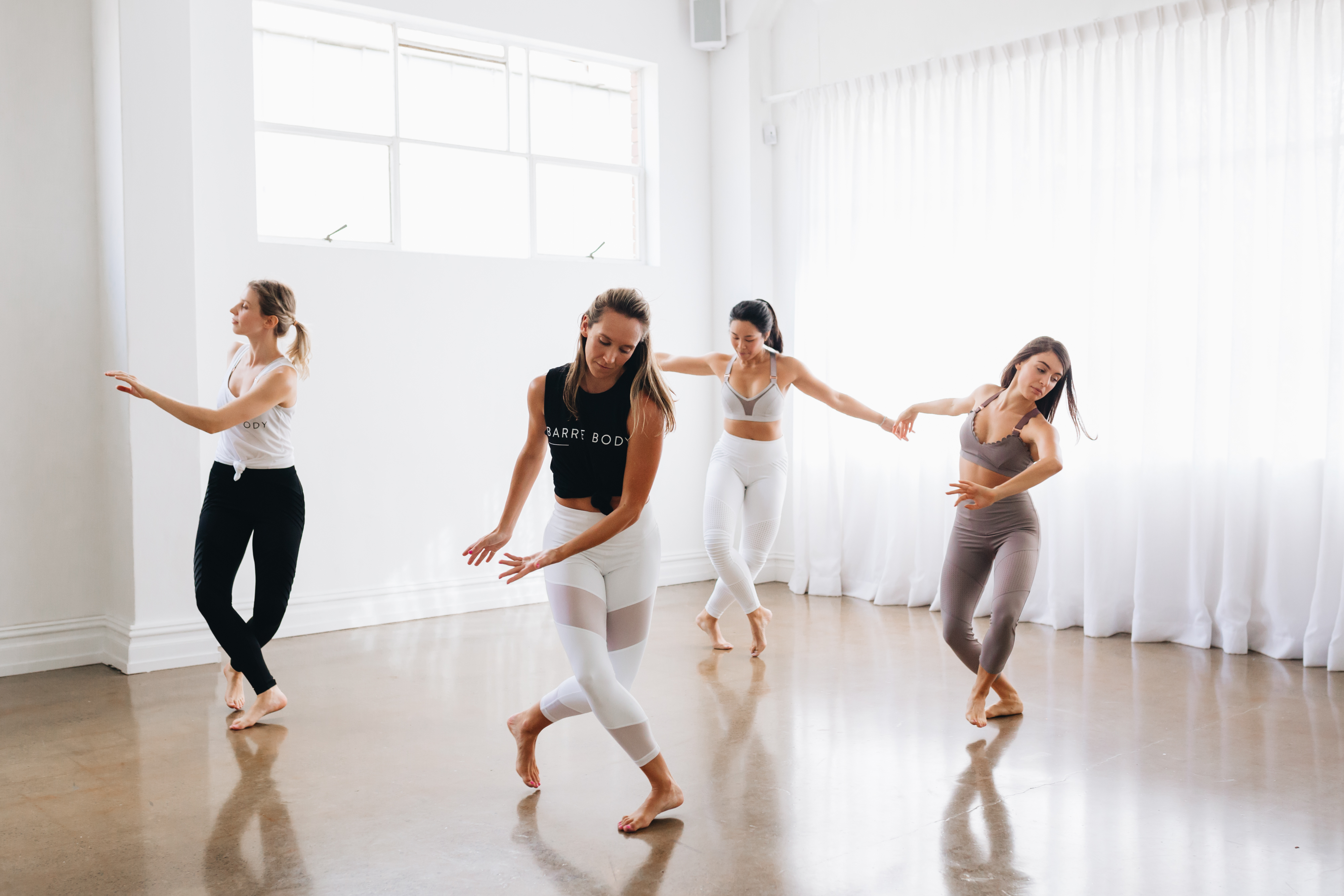 Barre Body pioneered the barre style of workouts in Australia. Inspired by the Lotte Berk method, our barre classes gained a cult following for delivering fast results beautifully blended with the right mix of flow and fun. With 9 studios in Australia and a team of 80 instructors, Barre Body is the best in the barre business.
Course Curriculum
Module 1 - Anatomy basics
Available in days
days after you enroll
Module 2 - Introduction to Reformer Pilates
Available in days
days after you enroll
Frequently Asked Questions
Are there any prerequisites?
It's totally fine if you have not taught before - we've had people from all walks of life wanting to become teachers. However, Pilates Reformer is a challenging course, and for this reason, you would benefit from undertaking Pilates Mat or Barre Teacher Training prior to beginning Pilates Reformer Teacher Training, but this is not a strict prerequisite for enrolling.
How long do I have access to the course?
After enrolling, you have unlimited access to your online modules for a total of 6 months, and an additional 3 months to complete your practical hours and assessment. We suggest writing notes and the exercises down in your manuals so you can keep them with you forever!
I don't have a clue about anatomy. Help!
Firstly, don't panic! One of the very best things about Barre Body's training programs is that we make learning anatomy accessible and even – wait for it – fun. Promise!
What support will I get during the course?
You can ask questions at any time online and they will be answered by one of our master trainers, who are available around the clock to answer any queries and to help guide you through your course. You will also gain immediate lifetime access to our Facebook community of trainees and graduates.
How is the course structured?
Your training consists of three key elements. These are knowledge acquisition (your online modules, which are go at your own pace), skill development (20 hours of class participation and 20 hours of class observations) and capability and confidence building (10 hours practice teaching plus assessment).
Can I do my observation hours online?
If you have the ability to visit a studio, we recommend completing your hours face to face. However, you are able to complete a portion of your hours online via Barre Body Online. As a Barre Body Teacher Training student, you receive discounted access to Barre Body Online.
What does the assessment involve?
Once you have completed all the modules, as well as 10 practice teaching hours, 20 class participation and 20 class observation hours, you must submit a video of you teaching a full 45-60 minute Reformer class. This will be assessed by our team of teacher trainers. The course is designed to prepare you to pass with flying colours and you can't fail, though we may ask you to resubmit your assessment if it doesn't meet the criteria.
Do I need to own a Reformer?
You will require a Pilates Reformer machine to undertake Barre Body's Pilates Reformer Online Teacher Training course. You may choose to purchase a Reformer if you are planning to continue your own practice at home (or to teach from home), otherwise, you may choose to rent a Reformer. There are a range of Reformers available on the market for both sale and for rent, and we also sell Reformers which are perfect for use during your course (and beyond!), plus they slide right on under your bed. See here for all the details: https://training.barrebody.com.au/p/your-own-at-home-pilates-reformer-machine
What currency is this training priced in?
We offer AUD, USD and GBP pricing at checkout. You can choose to pay in full or on a 6 month payment plan.