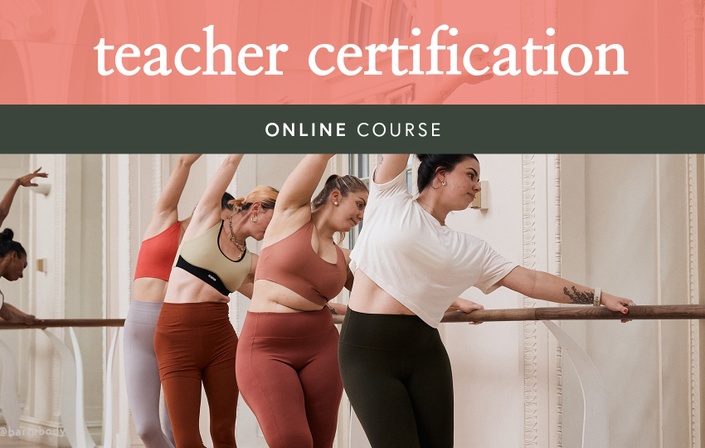 As Australia's leading barre company, we have developed the best and most comprehensive barre training program. We believe that it takes more than a weekend to become an outstanding barre teacher and so we've put the same love, care and wealth of knowledge & skills into our online training as we have in our in-person trainings.
SIGNATURE FLOW
You'll learn our flowing barre style in this intensive online course. The Barre Body signature is dynamic, creative and fluid and we bring this to life in our in-depth professional training program.

BE EXCEPTIONAL
We believe in giving you all the tools to be an exceptional teacher. Our training gives you everything you need (class planning, repertoire, creativity, flow, balance, anatomy, clever sequencing and more!) to truly feel confident teaching barre.
START NOW
Choose your start date and take the course at your own pace. Work through the modules in your own time - six months of access guaranteed so you won't be rushed. We will also post you a physical manual with over 170 pages of repertoire and magic.
DIVE DEEP
Our barre training is not a crash course. You'll be guided through hours of comprehensive content including videos of every exercise, practice teaching and review, to ensure that you graduate fully equipped to teach exceptional classes.
We're here to guide you every step of the way.
Your Instructor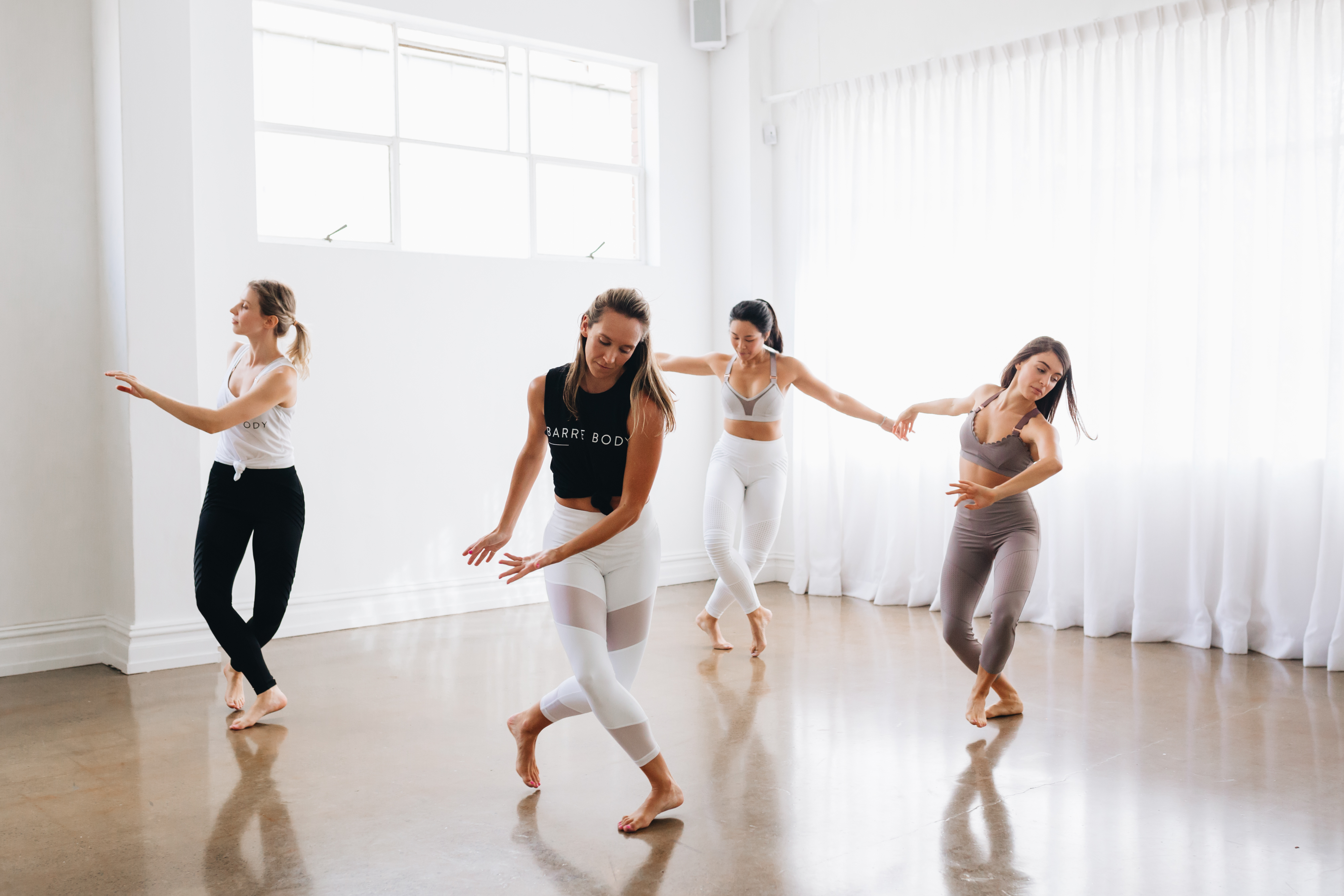 Barre Body pioneered the barre style of workouts in Australia. Inspired by the Lotte Berk method, our barre classes gained a cult following for delivering fast results beautifully blended with the right mix of flow and fun. With 9 studios in Australia and a team of 80 instructors, Barre Body is the best in the barre business.
FREE PREVIEW
You can view the full course curriculum above by clicking on the arrow.
And for a look inside the training, press play on the preview of our Sequencing lecture for a taste of your full course.
Frequently Asked Questions
Are there any prerequisites?
Our courses are open to everyone! Our course materials cater to everyone from absolute beginners to those with existing fitness qualifications. As part of your course preparation, we do suggest you attend at least 10 barre classes in person or online.
How long do I have access to the course?
After enrolling, you have unlimited access to this course for a total of 6 months! We suggest writing notes and the exercises down in your manuals so you can keep them with you forever!
I don't have a clue about anatomy. Help!
Firstly, don't panic! One of the very best things about Barre Body's training programs is that we make learning anatomy accessible and even – wait for it – fun. Promise!
What support will I get during the course?
You can ask questions at any time online and they will be answered by a lead trainer almost immediately. You will also gain lifetime access to our facebook community of trainees and graduates.
What if I've never done ballet?
Many of our teacher trainees had never done ballet before starting the course. We'll teach you everything you need to know to teach exceptional barre classes.
How is the course structured?
Your training consists of three key elements. These are knowledge acquisition (7 days in studio or our online content), skill development (20 hours of classes and 20 hours observations) and capability and confidence building (10 hours practice teaching plus assessment). Check out our full list of FAQs to understand these more in depth!
What currency is this training priced in?
You will be charged in Australian dollars for your training. At the time of publication (September 2020), this AU$1500 course is equivalent to US$1075. Please check your preferred exchange rate source for today's exact pricing.