Reformer Pilates was once the realm of rehab-focused clinical sessions (necessary but a touch boring – don't tell!). Now in-demand everywhere from boutique studios to big name gyms, Reformer Pilates has become more dynamic, creative, and fitness-focused. Teachers need to be equipped to teach and manage different levels and needs within a group class. Barre Body is Australia's industry leader when it comes to boutique fitness, and we know what it takes to deliver exceptional group classes. That's why our Reformer course teaches you not just the repertoire, but how to teach it. We'll show you how to confidently design flowing, fun Reformer classes that transition seamlessly (keeping those spring changes to a minimum) while offering a great workout no matter who's in your class.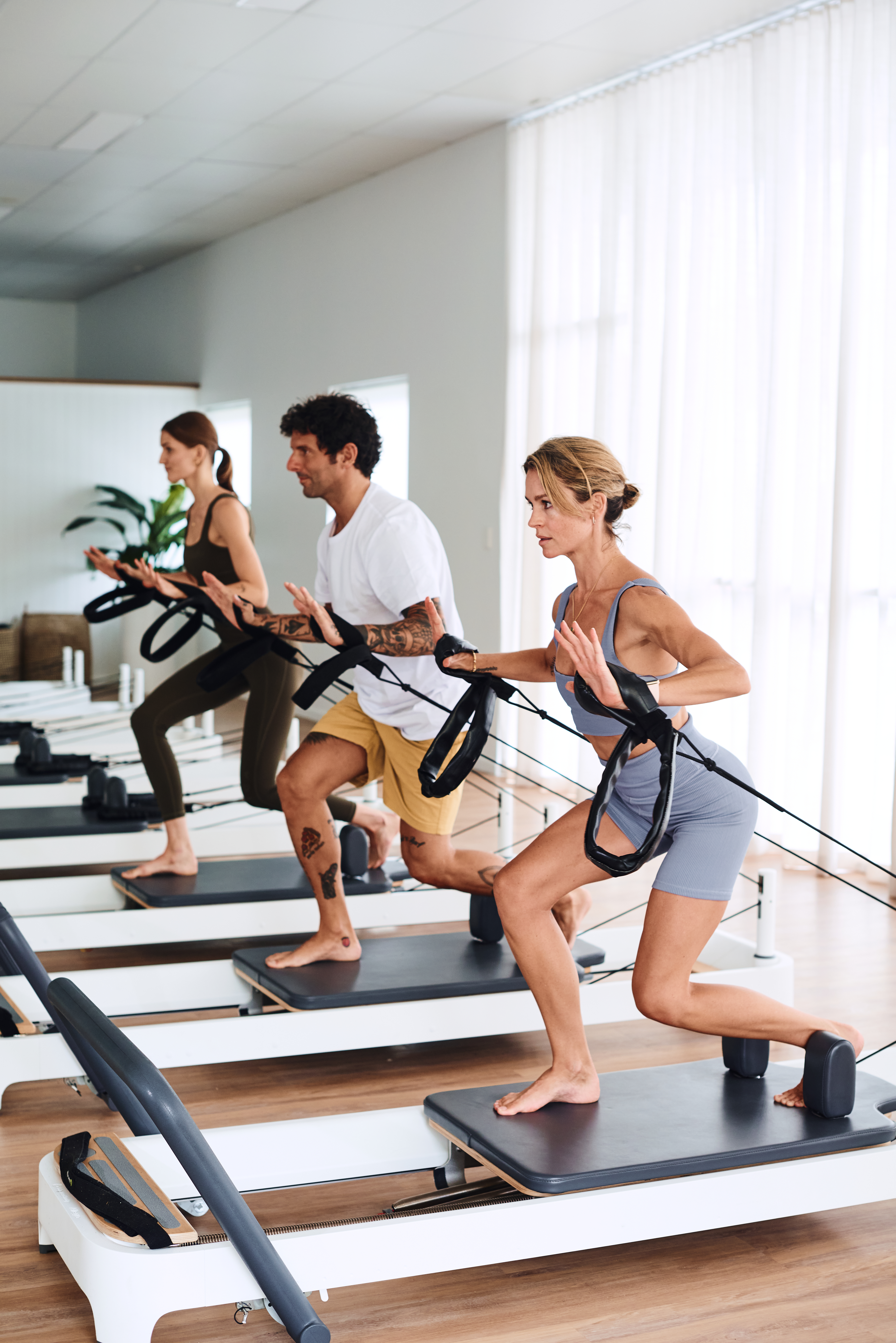 Our Course Covers

Anatomy and physiology
Alignment principles
Pilates principles
Industry leading Reformer repertoire
Dynamic and effective teaching skills
Cueing guidelines
Language and inclusivity
Hands-on adjustments
Pre and post natal modifications
Common injuries and competency modifications
Pilates conditioning
Pilates terminology
Reformer equipment training
Layering for all fitness levels
Practice teaching
Giving and receiving feedback
Formatting for 45 + 60 minute classes
Dynamic sequencing
Creativity and flow
Use of props
Music guidelines
Different class styes
Uncovering your unique teaching style

---
Course Structure

Our Reformer Pilates Teacher Training course is 150 hours of fun! So you know exactly how those hours are made up, here is a breakdown (before you have one):
10 hours pre-training
47 contact hours delivered in the studio
40 hours of post course revision via online modules 
20 hours of reformer class observation
20 hours of reformer class participation
10 hours of practice teaching reformer classes
Weekly guidance, feedback and mentoring via WhatsApp, email and our Facebook community
3 hours of assessment prep. Assessment to be submitted up to 6 months after in studio course completion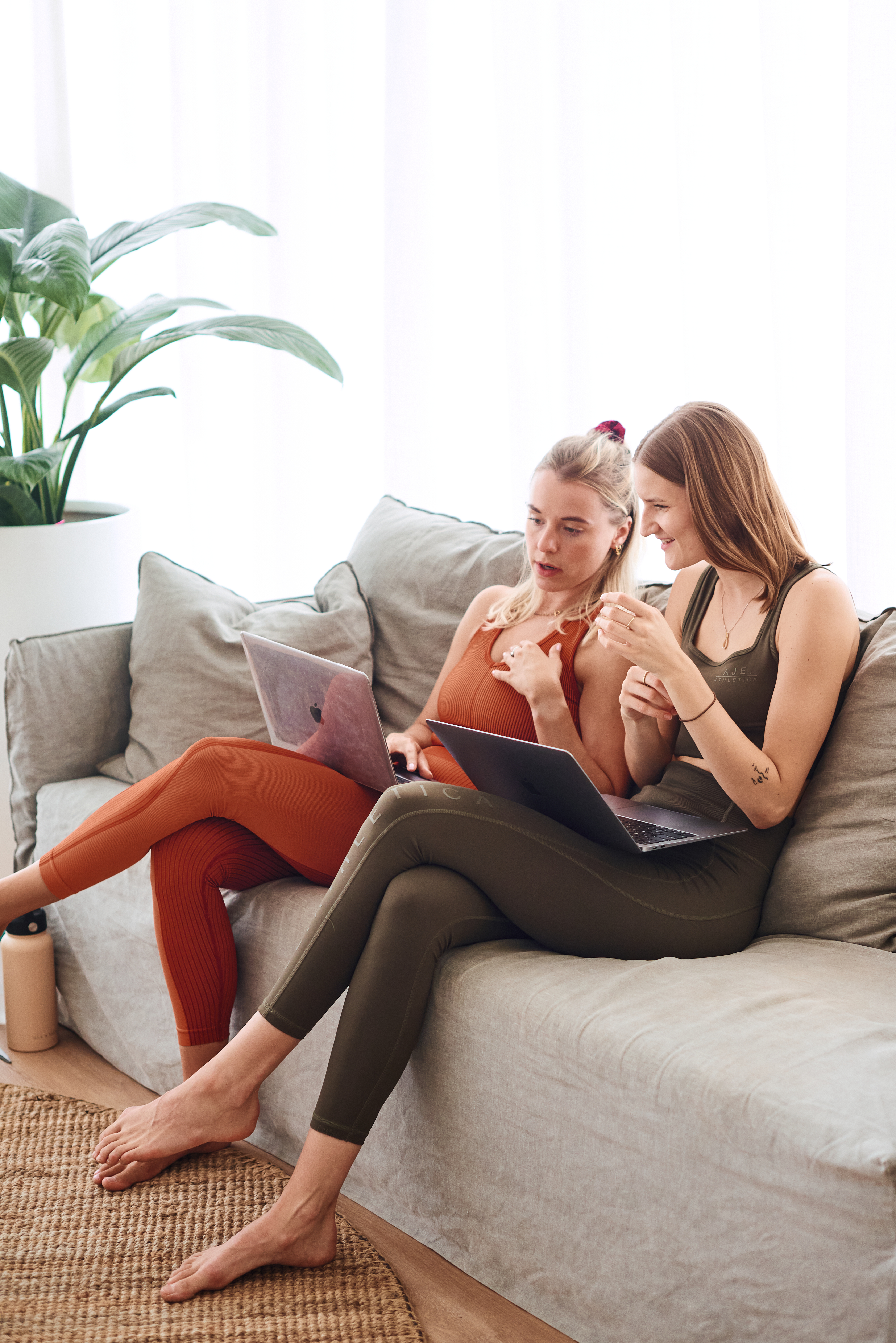 Located in beautiful Byron Bay

This training is held at our dedicated training hub in the Habitat lifestyle precinct in Byron Bay. 
Suite 43, Building C3, Habitat, 1 Porter Street, Byron Bay NSW 2481

---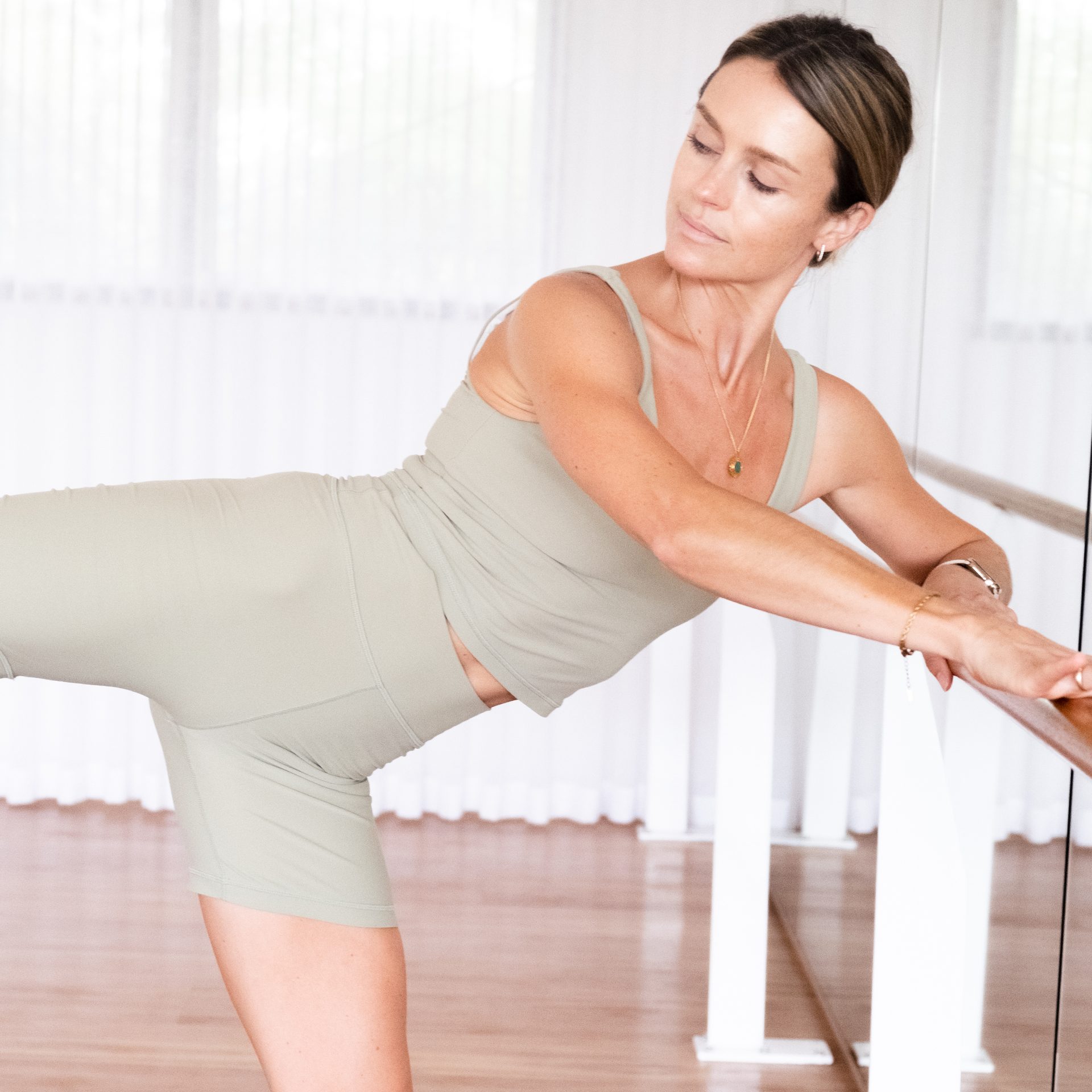 Rebecca Lockyer

Rebecca did her Pilates Mat and Reformer teacher training in 2011 along with her 200HR Yoga teacher training in 2013, and numerous Barre trainings including the Barre Body teacher training. Rebecca is the Training and online Manager for Barre Body Online and Bende Byron Bay. She has been involved in the training of teachers with Barre Body since 2018 and also worked on numerous Yoga teacher trainings.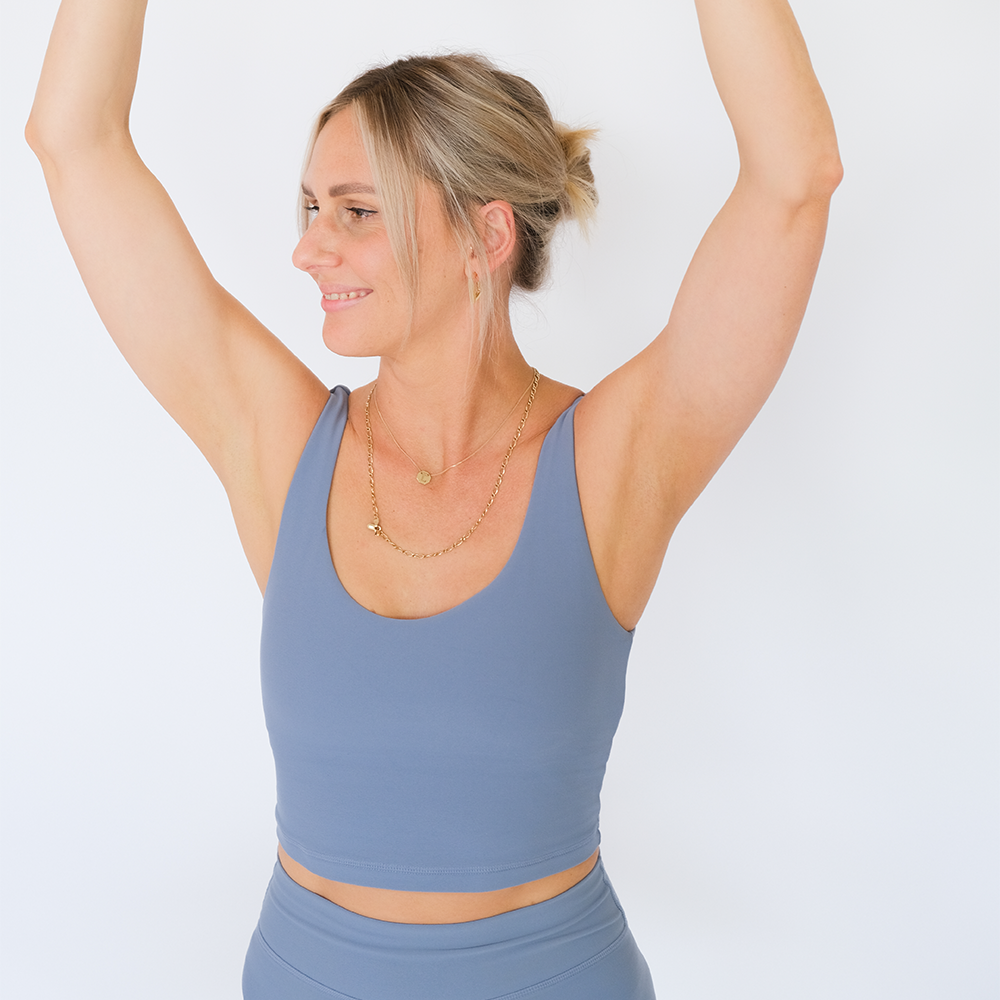 LIANA GRADY

Liana Grady is currently Barre Body's head of training and was first drawn in by the brand's core values around movement. She has completed a Certificate IV in Pilates, Fitness, Training and assessment and further training and certificates in Reformer Pilates, Barre and many short courses. Liana has been a part of the Barre Body family since 2016 and has been facilitating teacher training since 2017.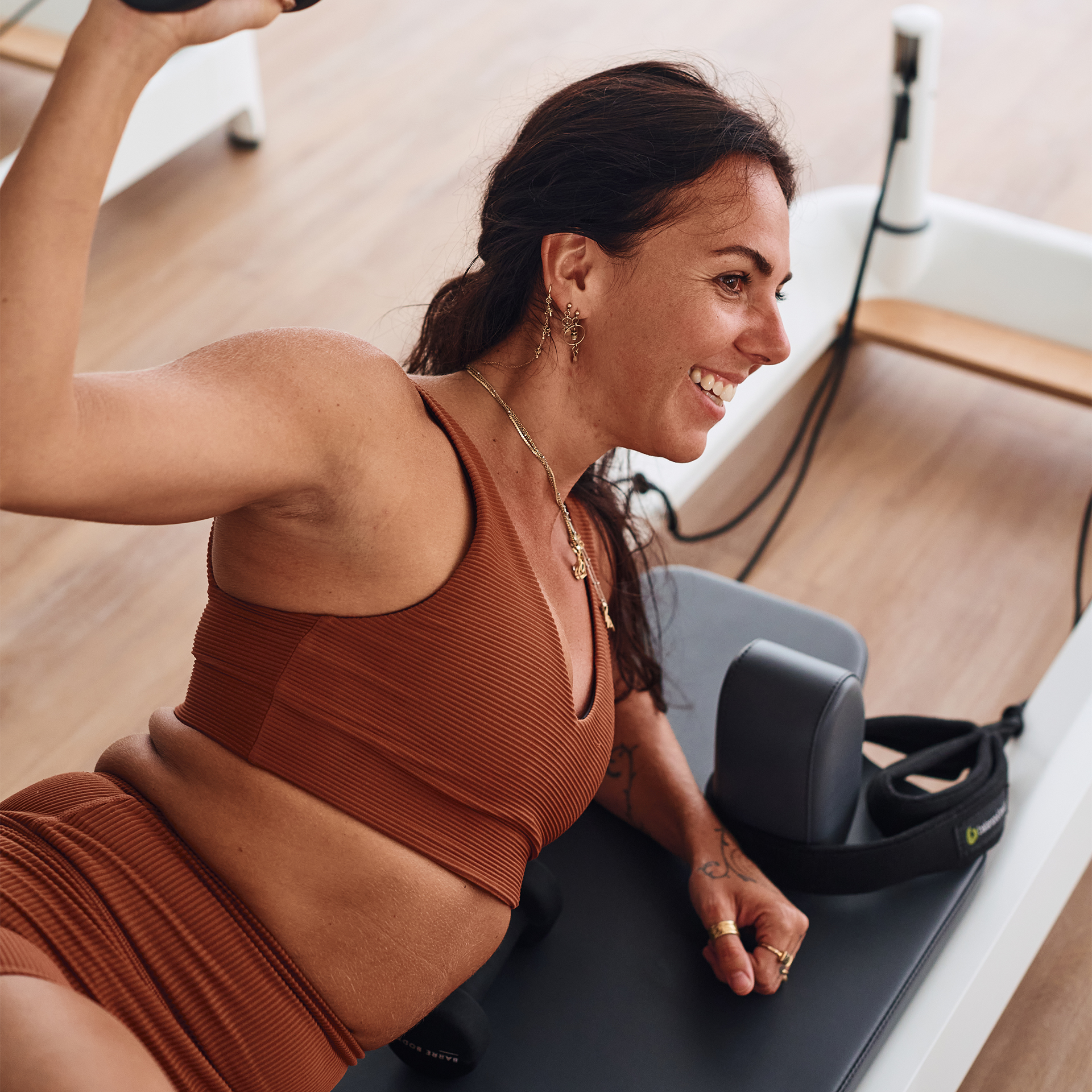 SAM SALES

Sam is one of our head teachers at Bende in Byron Bay, and is also part of the Barre Body Teacher Training team. At the age of 19 she completed her first of many Pilates teacher trainings in Mat Pilates which she took with her around the world continuing to teach and practice to complement her dancing career.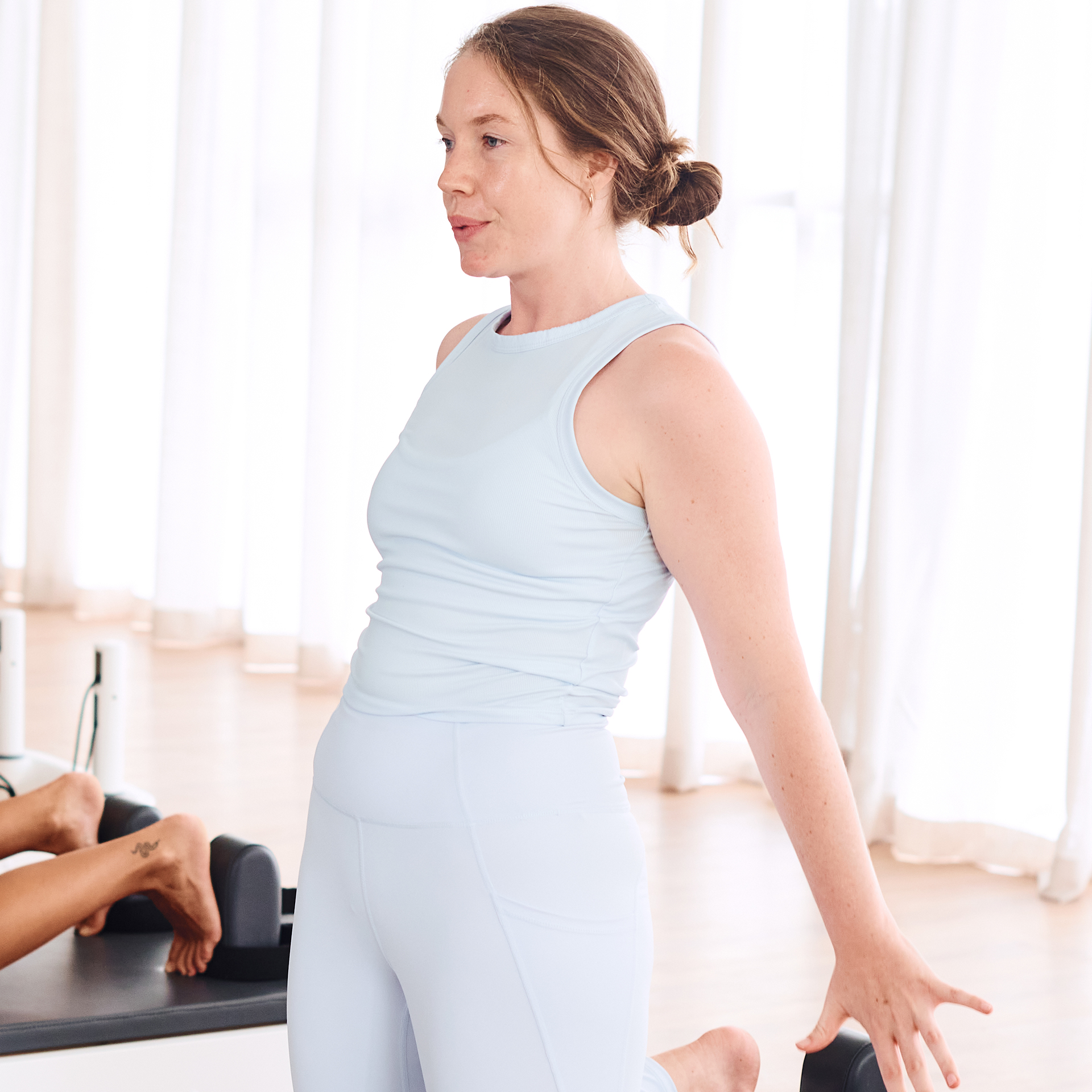 SARA HEILPERN

Sara is part of the Barre Body's training team. Her role involves facilitating the face to face and online training for Pilates Mat, Barre, and Reformer Pilates. Sara completed her Pilates Mat, Barre, and Reformer Pilates training through Barre Body at the beginning of 2019 and began teaching straight away. Over the last four years, Sara has continued her knowledge of movement and teaching through short courses and experience in teaching.

HERE'S A WORD FROM OUR GRADUATES


ANITA HAMMON

Barre Body Training was a fantastic way for me study my Pilates Mat Teacher Training online course. The course content was amazing with lots of highly experienced Pilates teachers always on hand to answer queries/questions. Often studying online can be difficult but the video content was so helpful. I felt thoroughly supported throughout my course. I've already signed up for a Barre Body online short course before taking on the online Reformer Teachers course later in the year. Thank you to Barre Body for a great training experience!


SEHAR CHOWDHRY

BARRE BODY! I made no mistake in choosing Barre Body because, honestly, the course was a perfect balance of everything. The online Reformer Pilates course was great. The best thing about online is that I was able to complete it in my own time! From Marium's talks to the not so boring anatomy to the exercises, the overall course content as a whole was fabulous:) Well structured throughout. I was so satisfied with Barre Body that I'm now currently doing Pre & Post Natal short course, and I am looking forward to the Stretch short course, which is next!


TESSA GORDON

Such an amazing training company! I have successfully been able to grow my Pilates knowledge and gain so much insight about the body, anatomy and movement. Completing my MAT and REFORMER training online has allowed me to study in my own personal time, have effective resources and have teachers available when I need that extra help! I've also loved joining the barre body online community, joining people of similar interests and learning through new found friends. I can't recommend Barre Body enough!

CAN'T MAKE IT TO IN-PERSON TRAINING? TRAIN WITH US ONLINE ANYWHERE, ANYTIME.